SuperHuman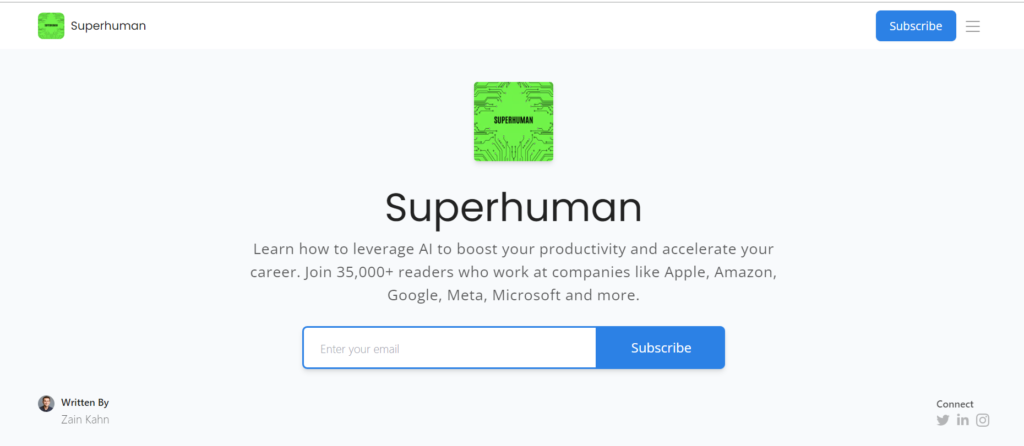 Superhuman is another trending newsletter on AI and related topics. Th newsletter mainly covers tips and teachings on leveraging AI to boost your productivity and accelerate your career.
The newsletter is managed and run by Zain Kahn, who is a famous contributor in the AI field.
Software used: Beehiiv
The Neuron Daily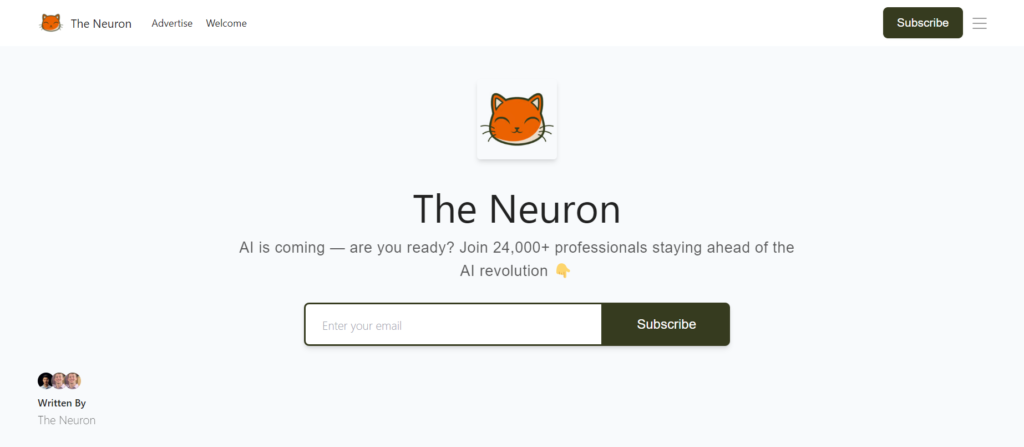 A newsletter about AI is a recent launch by Pete Huang and Noah Edelman.
The newsletter discusses a list of AI-related things delivered to your inboxes from Monday to Friday. It serves the right topics for curious minds and provides plenty of valuable analysis, all in plain succinct English.
This newsletter's most enjoyable and famous read is their '3-Minute Guide to Slaying Your Dinner Convo About AI.' All new users can get access to it by subscribing + referring a friend.
Software used: Beehiiv